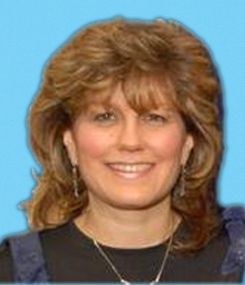 Gail Fitzer, Founder and CEO
A former journalist, Gail has worked as a public relations professional and media strategist since 2008. She specializes in developing media and marketing strategies, pitching and placing stories in high-profile traditional and digital media outlets, writing and editing SEO-driven web content, writing compelling and newsworthy press releases and marketing materials, planning press conferences and events, media training and executing highly successful PR campaigns.
Prior to working as a PR executive, Gail served as a journalist for Reuters, the Associated Press and The Hollywood Reporter for over 15 years. For Reuters, Gail worked as a foreign correspondent in Jerusalem, an editor on the world desk, a Wall Street correspondent, a health care industry reporter, and a general news/business reporter in both New York and Los Angeles. At the AP, Gail worked as a general news reporter in Los Angeles.
For The Hollywood Reporter, Gail covered TV, film and online marketing as well as branded entertainment and the integration of commercial and cause-related marketing messages in entertainment content. Her relationships with Hollywood and Madison Avenue afford AWAKEN PR's clients the opportunity to get their marketing messages into pop culture as well as the mainstream media. Prior to The Reporter, Gail also served as media director and celebrity liaison for the grassroots presidential campaign of Gen. Wesley Clark in Los Angeles.
As a former reporter and editor, Gail is a media insider who knows exactly what needs to be done to turn an event, organization, company or cause into a newsworthy story that journalists will want to write about.
Gail has also served as associate editor of Olam Magazine and executive editor of Touro College's alumni magazineTouro Links. Her freelance work has appeared in The Boston Globe, Newsday, People Magazine and Newsweek.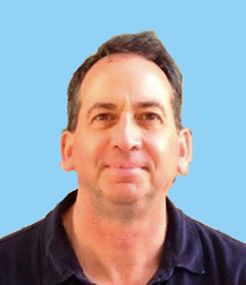 Stephen Bingham, Corporate Communications and Public Affairs Strategist
Stephen has more than 18 years of senior experience designing and executing strategic corporate communications campaigns for top-tier multinational pharmaceutical and healthcare companies including Novartis, Schering-Plough, Johnson & Johnson, GlaxoSmithKline, Abbott Laboratories, Hoffman-La Roche and Becton Dickinson. He has also executed advocacy and communications campaigns for U.S. and international government agencies, nonprofits and professional associations including the United Nations, the National Institutes of Health/National Cancer Institute, the U.S. Department of Health and Human Services' Agency for Healthcare Research and Quality, the Osteoporosis Society of Canada, the Ontario Ministry of Health and Long-Term Care and the Canadian Diabetes Association.
Stephen has developed communications programs to launch new products, designed and implemented media relations and marketing programs, served as project manager to plan major events, facilitated public-private sector partnerships and conducted many issue management programs for his clients. Stephen holds a BA and MA from the University of Toronto.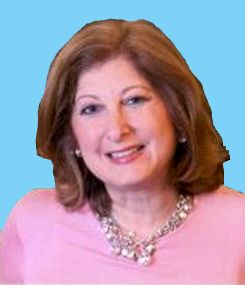 Raina Grossman, Media Strategist
Known for her storytelling and media strategic skills, Raina is a highly experienced PR executive who has served a wide variety of big-name brands, non-profits, public affairs clients and startup companies through her tenures at Rubenstein PR, where she served as Director of Media Relations, and at MBooth& Associates, where she held the title of Senior VP.
At MBooth, where she worked for 15 years, Raina won numerous prestigious awards for campaigns she helped develop. She represented such clients as American Express, Avon, Wharton School of Business, JCPenney, Zales, Unilever Interactive Unit, AIG, KPMG, Ernst & Young, CareerMosaic (sold to Yahoo HotJobs), Queens Center Mall and International Council of Shopping Centers.
Raina has also worked with a variety of not-for-profit organizations during her career including the Simon Wiesenthal Center, Rabbi Shmuley Boteach's This World: The Values Network, The Blue Card, which helps Holocaust survivors, Birthright and Pledge 2 Protect, among others. She has also represented Bayer in its partnership with the nonprofit K9 for Warriors and the Trane environmental platform.
Raina began her public relations career at Markham/Novell Communications, where she helped Jim Henson Productions enhance the appeal of Miss Piggy, Kermit and friends.
Prior to embarking on her PR career, Raina worked as a journalist and editor at United Feature Syndicate where she published two syndicated columns featuring her interviews with celebrities, wrote freelance articles for the New York Daily News, and trained to become an agent at the William Morris Agency.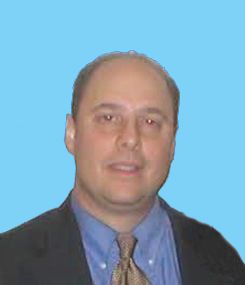 Jeff Jacomowitz, Media Strategist
Jeff Jacomowitz is an award-winning public and media relations professional who specializes in healthcare and medicine but has worked both in-house and with clients in the fields of information technology, city government and law enforcement, sports, entertainment and publishing for 25 years.
A former radio reporter for WOR, Jeff served as Associate Director of Public Affairs for Continuum Health Partners (Beth Israel Medical Center, St. Luke's-Roosevelt Hospitals and the New York Eye and Ear Infirmary), now known as Mt. Sinai Health System, for seven years, and represented New York Hospital Queens Presbyterian for two. He has also worked with numerous global healthcare companies including Lumenis and Given Imaging, and helped launch the anti-insomnia drug Lunesta.
Jeff has developed a specialty in representing physicians with their own private practices who are competing for media exposure with doctors working for major hospitals. He also represented the New York City Department of Correction to help publicize its positive programs and counter a constant barrage of negative media coverage.
Earlier in his career, Jeff served as National Accounts PR Manager for Industrial Markets at KPMG and Senior Publicist and Director of the Sports Division for the Planned TV Arts at Ruder-Finn Worldwide, the publishing division at the agency. Jeff has placed stories in countless media outlets including The New York Times, The Wall Street Journal, ABC News, NBC News and WCBS-TV NY.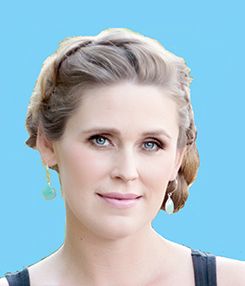 Sarah Moga, West Coast Media Strategist
Sarah Moga is an Emmy-nominated television producer with over 15 years of experience in the news and entertainment business who now utilizes her diverse media background to serve as a public relations and media strategist. She is based in southern California where she is able to focus on servicing West Coast clients for AWAKEN PR.
Sarah heads up communications for IndieFlix, an independent streaming movie service, and for the IndieFlix Foundation. She also handles media relations for a number of TV chefs, celebrity stylists, world-renowned physicians and other on-air personalities. She has placed clients on major network shows including "Good Morning America" and "CBS This Morning" as well as in local markets across the country.
After working for several years as a writer for local news in Chicago, Sarah covered many world events for CBS News in New York including the 2008 presidential campaign, the "Miracle on the Hudson" and the death of Osama Bin Laden. Sarah is fluent in Spanish and frequently covered events in Latin America for the network. She also served as a senior producer in the control room for "The Early Show."
In 2011, Sarah helped develop the PBS interview series, "The Artist Toolbox." She then helped launch the first season of "Anderson," Anderson Cooper's syndicated daytime talk show. Sarah was then recruited to help expand original video programming for "The Daily Beast," and handled all high profile celebrity, newsmaker and political bookings for the site's shows. She also helped develop and produce the first season of Meghan McCain's docu-talk series, "Raising McCain" for Pivot TV (Participant Media) as well as "Take Part Live," Pivot's daily news show.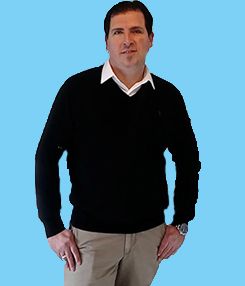 Rob Ward, Video Editor/Producer
Rob Ward has over 19 years of experience in both video editing and after effects and has executed video projects for many major broadcast and cable networks including CBS, ABC, NBC, FOX, HBO, MTV, CNBC, VH1, EPIX, PBS, National Geographic, Bravo, History, Syfy and truTV. Rob has worked on many TV shows including CBS' "60 Minutes," documentaries, television promos, corporate videos, feature films and shorts.
He is highly proficient in Avid, Adobe Premiere and Final Cut Pro. Driven by a passion to make a difference, Rob was inspired by the magic of motion in television and filmmaking to pursue a career in video editing and production. He has a Bachelor of Fine Arts in Film from New York University's Tisch School of the Arts.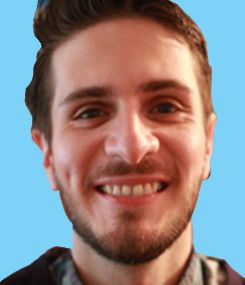 Justin Alvarez, Senior Social Media Strategist
Justin Alvarez is a highly experienced social media and digital content strategist, who has led content innovation for a number of leading publications including London Review of Books, Lucky Peach, The Paris Review, and Guernica magazine, and has helped spur social and digital growth for a wide selection of global content marketers including Pepsi, IBM, Procter & Gamble, Bank of America and Campari.
Justin's work has won numerous awards including National Magazine Awards in General Excellence, the Webby Award and the James Beard Award for culinary writing. Prior to publishing, Justin worked at Organic, a creative digital agency, and Sacks and Co, a PR, strategic marketing, management and consulting firm known for representing high-profile musicians, filmmakers, actors and other celebrities.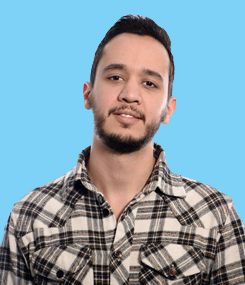 Frank Juan, Web Designer
Frank is a highly-motivated and experienced UX/UI designer and front-end web developer with a digital marketing and social media background and education. He designs and develops SEO-optimized online and mobile solutions for businesses, individuals and startups, with a focus on business growth. Frank develops creative programs and design concepts that meet the business and marketing objectives of clients, supervises and inspires his development team and generates multiple concepts for campaigns and projects. He is passionate about building high-quality web solutions and dedicated to fulfilling client expectations. He enjoys working closely with clients to help make their vision come to life.
Frank received training at General Assembly's Web Development Immersive Boot Camp. Prior to becoming a web developer, Frank worked for Blueliner Marketing, where he conceived and implemented multi-channel marketing strategies for brands that tied web, mobile, email, social media and traditional advertising together to provide solutions based on consumer insight and data. He also designed logos, mockups and promotional materials for a variety of clients. Frank's marketing skills include visual design, SEO, email marketing, CRM, Google AdSense and marketing research. He builds fully SEO-optimized websites and is an expert in Google Analytics.