Testimonials
WHAT OUR CLIENTS AND OTHERS SAY ABOUT US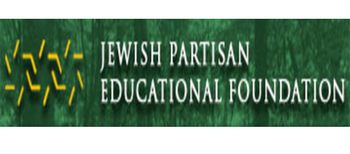 "Awaken PR did a superb job on PR around our initiatives involving the Paramount Pictures film "Defiance". Gail was not only creative and hard-working, but very persistent, following up with reporters to get us press in USA Today, the New York Daily News, The Forward, Beliefnet.com, among many other media outlets, all in less than a month's time and at very reasonable rates.
And Awaken PR did much more than just handle our PR. Gail helped get teachers and teachers' associations on board to utilize our curriculum, achieving both our strategic and PR goals at the same time. Thank you!
The coverage was incredibly helpful for us. Since the articles ran, the traffic to our website increased significantly, and our board, staff, and other key stakeholders were very pleased. All the kudos should go to Gail and Awaken PR. I am so grateful that we made the decision to hire Awaken PR. Thank you again for a fantastic job!"
Mitch Braff, Founder and Executive Director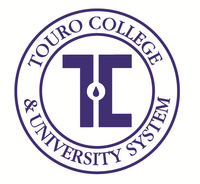 "Gail Fitzer is exceptional. She works hard, keeps up to date and meets deadlines. Gail is one of the few people I've met in public relations who has been reliable. Gail is outstanding. She teaches what great public relations can do.
Gail always keeps her word, and is both an excellent editor and writer, which is a rare combination. When I read the articles that she wrote, she always captured the essential elements and added new insights. I always looked forward to reading her articles. Gail has a special enthusiasm for her work and she performs her job at a superb level."
Dr. Joseph Indelicato, Director of Undergraduate Social Sciences at Touro College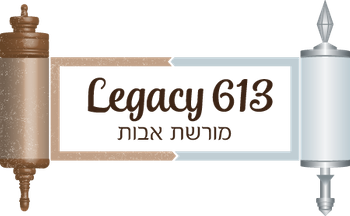 "Awaken PR, headed by Gail Fitzer, directed and oversaw the design of Legacy 613's website. Gail personally created or directed all content development from scratch, including all copy, video, and photography. The schools that were involved with our project gave us excellent feedback about the way Awaken PR highlighted their programs and helped them make powerful presentations on our website and in an amazing video that Awaken PR produced.
Gail always made sure to get the job done even on extremely tight deadlines, always working collaboratively and professionally with many different stakeholders from Legacy 613 and the schools that were working with us at the time. Gail and her team at Awaken PR are experts in communications strategy, storytelling, content development and PR. Gail made things happen in a marvelous way. I would describe Gail as a burst of creative energy, talent, and enthusiasm, and I highly recommend Gail and her team at Awaken PR."
Zev Schostak, Director, Legacy 613

"When you are seeking to promote yourself and create your brand identity and marketing message, it is essential to have the motivation and clarity of someone like Gail Fitzer behind you.
Gail has so far been instrumental in creating a professional, effective and beautifully designed website, logo and ad for me at very reasonable costs. And Gail is a breath of fresh air to talk to when it comes to ideas on how to navigate your PR and social media.
Gail's drive to make you succeed is almost more than your own drive. Each time we speak, I am amazed at Gail's genuine interest in the project. Gail listens and understands the vision that you are looking to promote or depict. Gail's recollection of each concept I had mentioned at previous meetings is registered and incorporated into the final product.
Hiring Gail and AWAKEN PR has been a great decision. I have been thrilled with Gail's work and her dedication. In short, Gail is AMAZING."
Cynthia Kaplan Shamash, author of "The Strangers We Became: Lessons in Exile from One of Iraq's Last Jews"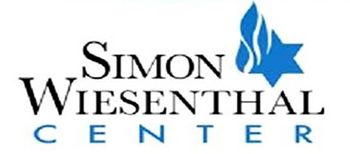 "Raina Grossman is:
Brilliant
An original and critical thinker
A team player
Has an outstanding work ethic"
Abraham Cooper, Associate Dean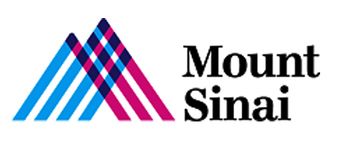 "Jeff Jacomowitz was always available for anything and everything that arose. He marketed the hospital and Emergency Medicine at every opportunity … Jeff Jacomowitz was great to work with and knew his job and the business."
Eileen Yost, Director of Nursing, Emergency Medicine, St. Luke's-Roosevelt Hospital (now Mount Sinai St. Luke's and Mount Sinai West)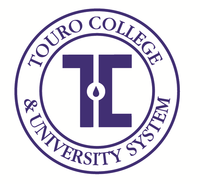 "Gail Fitzer served as the founding Editor-in-Chief of Touro Links, the print and online magazine of Touro College's Division of Graduate Studies.
As Dean of one of the Graduate Schools of Touro, I had the privilege of working together with Gail as she designed and implemented an exciting and masterfully produced magazine containing news, interviews, and in-depth feature stories about our diverse graduate programs.
I was most impressed by Gail's talented and spirited writing, her excellent editing skills, and her experienced and effective style of interviewing. She also is personable, conscientious, and a person of great integrity. She is a superb professional, and will be an asset to any client or first-rate online or print medium. I recommend Gail to you with enthusiasm."
Dr. Michael A. Shmidman, Dean of the Touro College Graduate School of Jewish Studies and Victor J. Selmanowitz Chair in Jewish History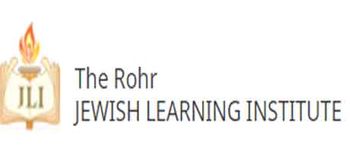 Gail went above and beyond her duty in efforts to publicize the worldwide webcast of the Unity Lecture featuring (UK) Chief Rabbi Jonathan Sacks.
Despite the short notice (and shoestring budget), Gail immediately devoted herself to the task. Equally impressive was her attention to detail. Gail made sure she understood every aspect of the program and how we wanted it presented to the public. The comprehensive, well-written press release that resulted was truly a masterpiece. Thank you, Gail."
Mindy Wallach, Director of Continuing Education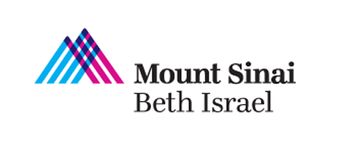 "Jeff Jacomowitz always was respected and beloved by his colleagues in the department. Many of them often turned to Jeff for private counsel and advice, and his door was always open to them. He was the consummate "team player."
Jim Mandler, former VP of Communications, Beth Israel Medical Center (now Mount Sinai Beth Israel), currently VP of Communications at NYU Langone

"The exposure Jeff has given me has been so valuable for me and for my practice. The way he gets NYC media to drive to Long Island to interview me says a lot about his trust."
Kavita Mariwalla, Dermatologist, Mariwalla and Associates

"When it comes to media, Gail is like one of those 'Former-IRS' agents you hire to get the IRS off your back. She's the person you want on your side! While at the Hollywood Reporter, she would 'hunt me down' and extract details she needed in order to get a killer story. She knew what it took to get a story approved by her editor and the exact formula needed to make it really work. Her real-world experience makes Awaken PR my #1 recommendation to clients looking for top exposure!"
Jeff Greenfield, Co-Founder and COO of C3 Metrics; worked with Gail as Executive VP of 1st Approach Marketing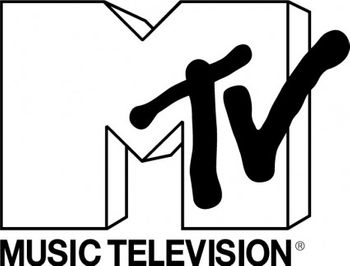 "Working with Gail on a story was always a great experience. She has a great nose for news — if she bites on a pitch, you know you have something — and she's one of the most thorough journalists I've ever worked with. She never got one fact wrong in the years I worked with her, and she really knows how to tell a story. Gail was a strong journalist, and she's carried her strengths forward into the realm of PR."
Jason Rzepka, Director of Cultural Engagement Everytown for Gun Safety; worked with Gail as Senior Director of Public Affairs for MTV
"Anytime I need a doctor, Jeff Jacomowitz comes through for me. He's a one-stop shop"
Mary McGeever, Producer, WCBS-TV 2 New York